SCARLET PLATFORM
We make high performance
analytics and data management accessible to all
With our high performance distributed processing, we enable users to analyze and manage their unstructured cloud data at fractional costs. Our hourly usage based pricing model is transparent and flexible with no long term commitment.
Users can deploy and use Scarlet platform easily in their own virtual private cloud and benefit from its advanced features.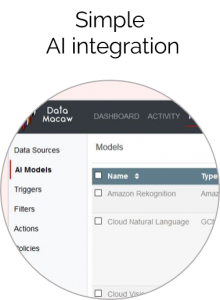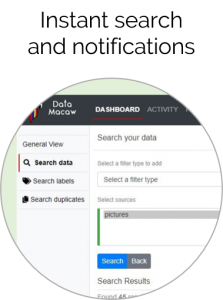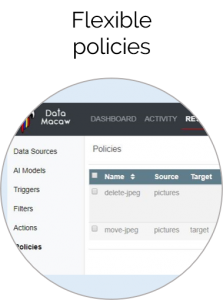 SCARLET FEATURES
Meaningful insights
With its intelligent metadata collection and efficient indexing, Scarlet platform gives you deep insights into your data which is essential to managing your data optimally.
AI models and labeling
The platform integrates with cloud AI models for image recognition and natural language processing and allows you to import TensorFlow models.
Instant search and notifications
Perform instant search, generate full reports of the results and add custom notifications to detect specific conditions affecting your data.
Flexible policies
Customize your data management strategy to your specific needs by adding policies that enable you to apply tactical actions to targeted data.
Scalable and cost effective
Our patent pending architecture leverages cloud compute power and dynamic resource management to offer scalability and high performance at low running costs.
Unified analytics and operation
The platform offers seamless analytics and reporting across data sources from different cloud domains, and seamless policies across different regions.
DataMacaw is a member of
NVIDIA Inception Program